Some of our best selling and most popular apps are unofficial guides to hit TV series

All locations are sortable by distance, alphabet, season, and state. No one else has every location from the shows like we do.

A Near Me map that shows the closest 25 locations to you. Use our map slider to display more or fewer locations.

Share your favorite places from the show on any of the popular social media platforms.
We are always adding new guides to our Food TV Show collection. Check out these hot new releases.
Diners, Drive-Ins, and Dives
Welcome to the best selling guide to the hit TV series.

Designed to remind you of the classic diners yet also updated for the smart phone age

Updated weekly with every new episode

All 900+ diners gelocated around you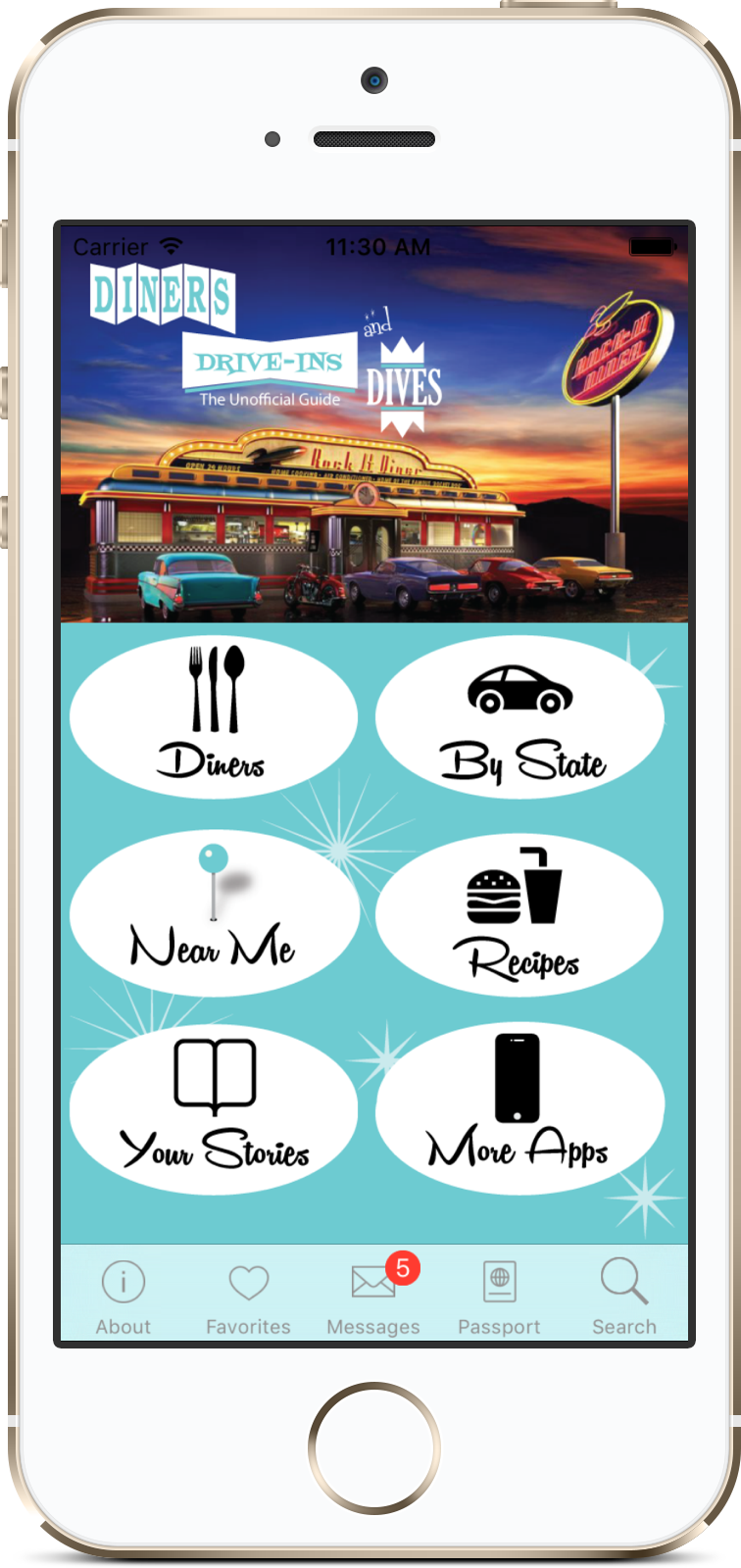 We've collected all the social media accounts for each location

See the nearest 25 Diners to you on a map

Links to more than 400 recipes included in the apps